Our Favourite Winter Formal Dress Styles
Winter is a season of enchanting festivities and elegant gatherings, and what better way to make a statement than with a stunning formal dress from House of Troy that captures the spirit of the season? While the chill in the air may deter some, the opportunity to showcase your style prowess in winter formal wear is not to be missed. Join us as we explore our favourite winter formal dress styles that are perfect for those special occasions when glamour meets frosty elegance.
Floor-Length Velvet Gowns: Luxurious Glamour
When it comes to winter formals, few fabrics embody opulence quite like velvet. A floor-length velvet gown exudes sophistication and warmth simultaneously. Choose rich jewel tones such as deep burgundy, royal blue, or emerald green to complement the season's palette. The plush texture of velvet adds an extra layer of comfort, while intricate detailing like beading or sequins can elevate your look to breathtaking heights. Our Mila Label Rio Gown is the perfect example.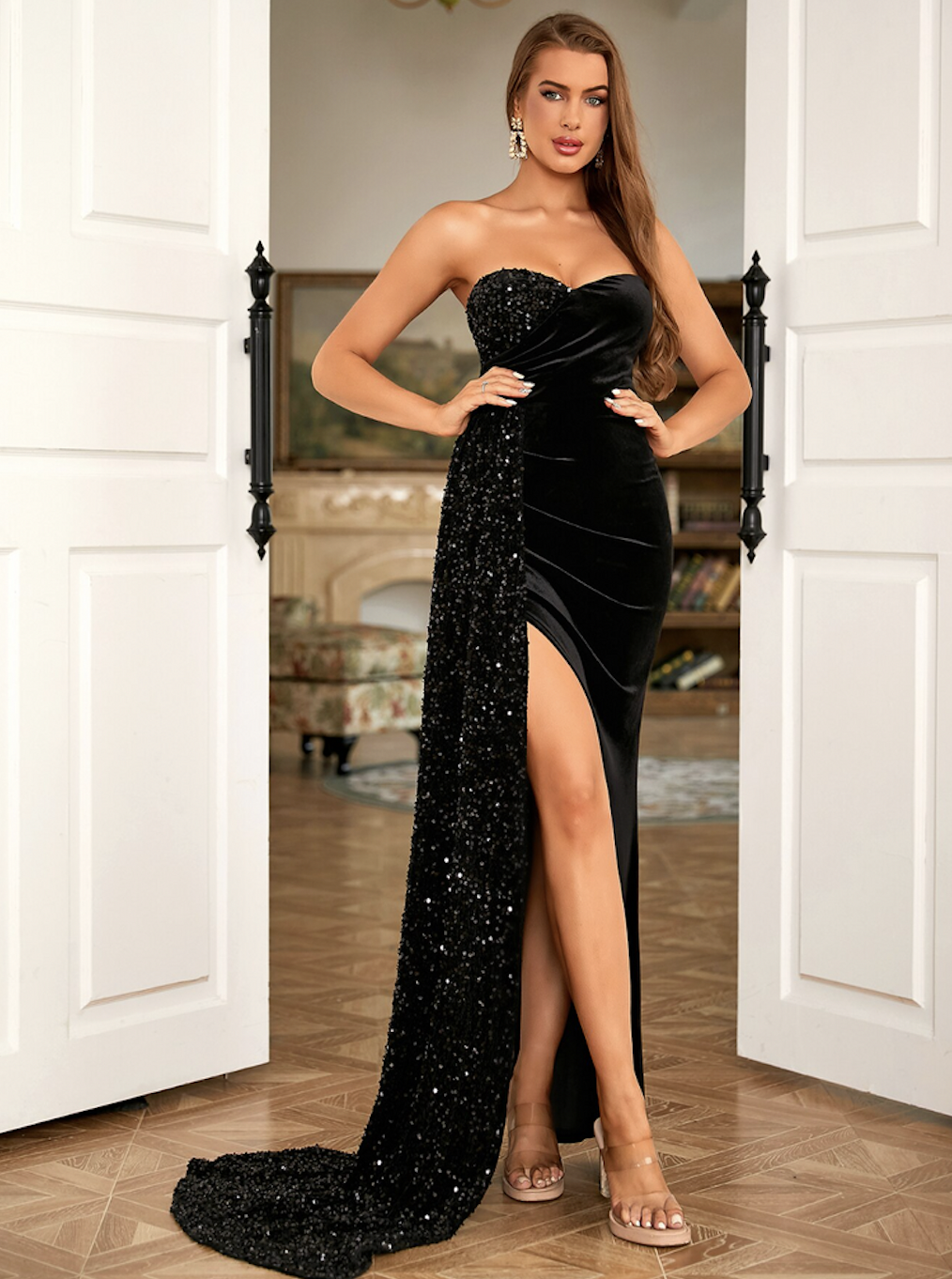 A-Line Ball Gowns: Fairytale Whimsy
For a touch of fairytale enchantment, consider an A-line ball gown. These dresses boast a fitted bodice that flares out into a voluminous skirt, creating a silhouette that's both flattering and magical. Opt for dresses with intricate lace overlays, delicate embroidery, or ethereal tulle layers to capture the winter wonderland aesthetic. Pair with a tulle shawl and sparkling accessories to complete the look fit for a modern-day princess. The perfect example of this is our Nicoletta NP175 Dress.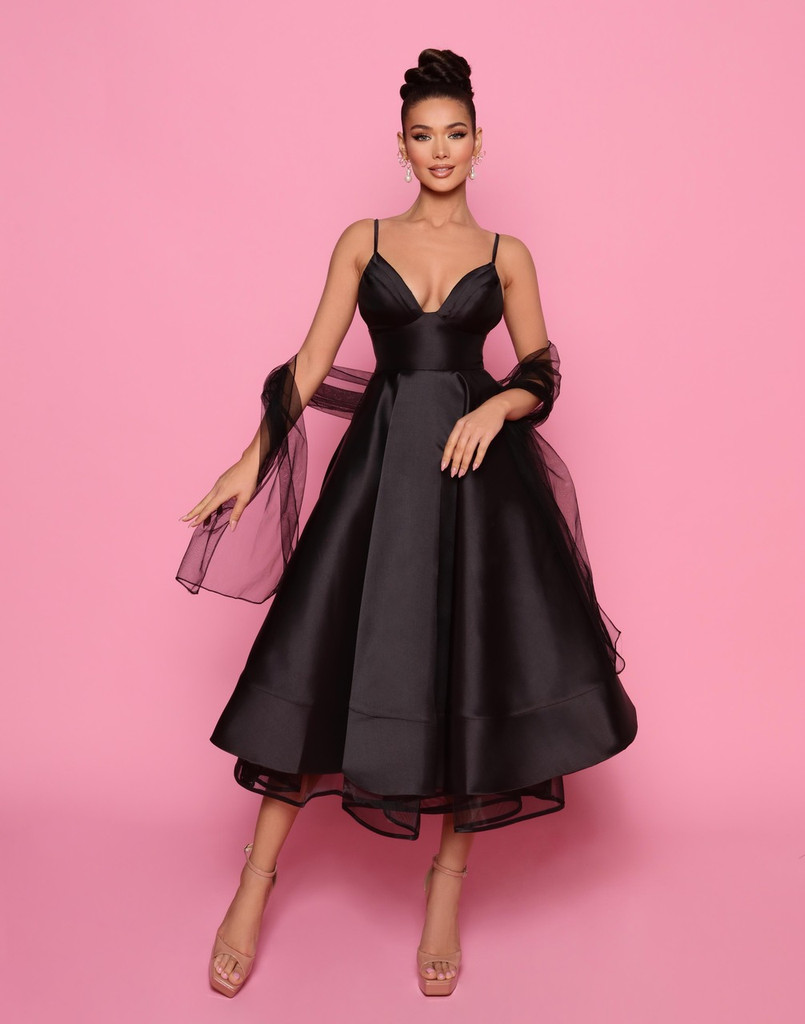 Embellished Sheath Dresses: Sleek Elegance
If your style leans towards understated elegance, an embellished sheath dress might be the perfect choice for a winter formal event. These dresses feature a form-fitting silhouette that hugs your curves in all the right places, creating a sleek and sophisticated look. Look for dresses with subtle sequin detailing, metallic embroidery, or crystal accents to add a touch of glamour. Pair with statement earrings and strappy heels for a refined ensemble. The perfect example of this is our Mila Label Dilara Gown.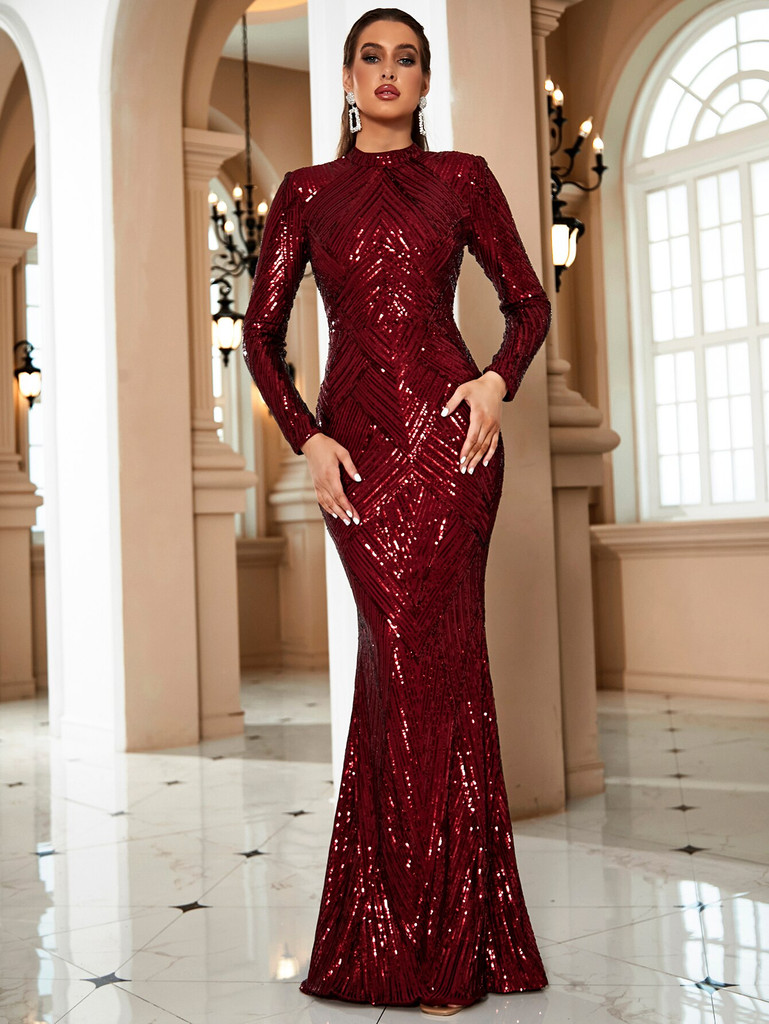 Long Sleeve Evening Gowns: Chic Coverage
Stay cozy without sacrificing style in a long sleeve evening gown. These dresses offer a perfect balance of coverage and allure, making them an excellent option for chilly winter evenings. Whether you opt for a dress with sheer sleeves adorned with intricate lace or a more modest yet elegant design, long sleeve gowns exude grace and sophistication. Consider pairing your dress with a faux fur stole or a tailored coat for added warmth. The perfect example of this is our Jadore NP169 Gown.
Off-the-Shoulder Mermaid Dresses: Siren Elegance
Channel your inner siren with an off-the-shoulder mermaid dress that's sure to turn heads. The fitted bodice and flared skirt of a mermaid dress create a captivating silhouette that's both glamorous and daring. To add a winter touch, look for dresses with long sleeves or choose luxurious fabrics like satin or silk that provide both comfort and allure. Finish the look with a pair of statement heels and a clutch for an unforgettable entrance. The perfect example of this is our Nicoletta NC1065 Gown.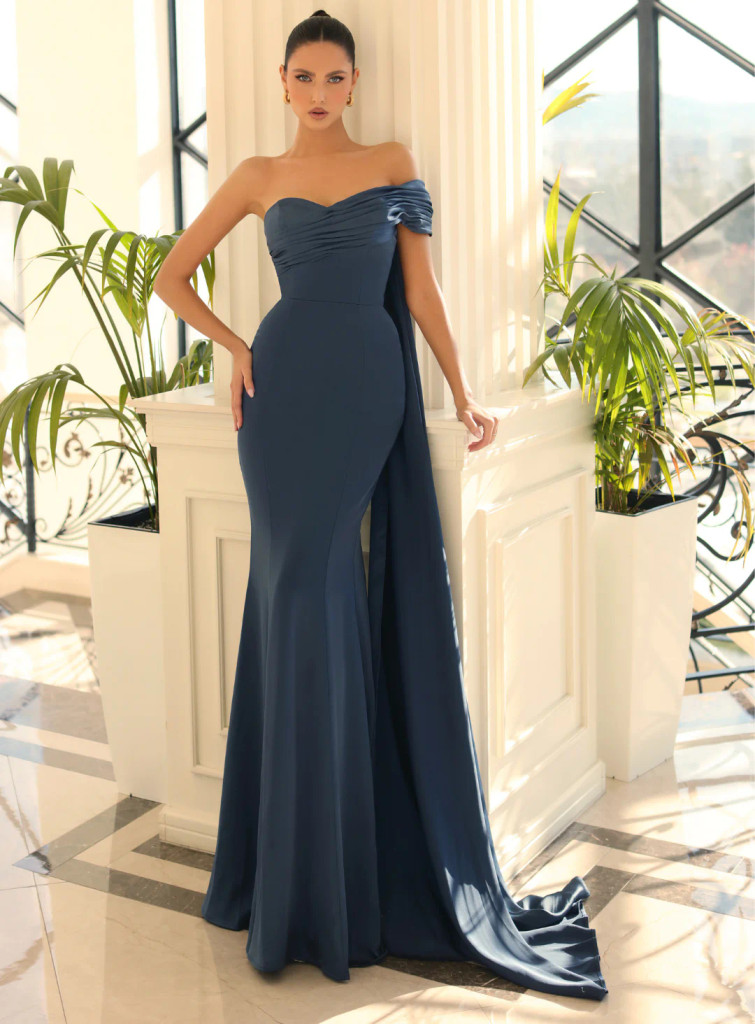 Winter formals provide the perfect opportunity to showcase your style prowess while staying warm and chic. From the luxurious allure of velvet gowns to the fairytale charm of A-line ball gowns, there's a winter formal dress style to suit every taste and occasion here at House of Troy. Hope you enjoyed our favourite picks and stay warm!